Get Well Flowers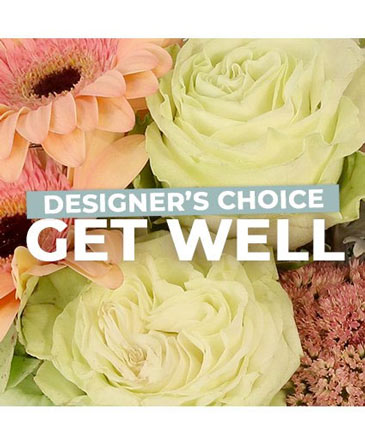 Get Well Florals
Designer's Choice
These flowers are sure to make them smile when they need it the most! Show them you care with a beautiful flower arrangement designed by our expert florists. Send our Designer's Choice Get Well flowers to give them something to feel good about!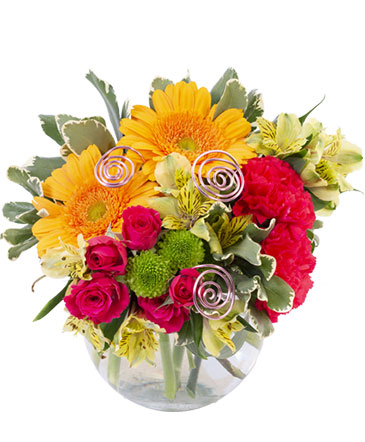 This bouquet is full of heat! Featuring a hot mix of yellow gerberas, hot pink carnations, spray roses, and more, Fiery Pink will light up a room and bring warmth to those who receive it. Send someone you love this exquisite bouquet today!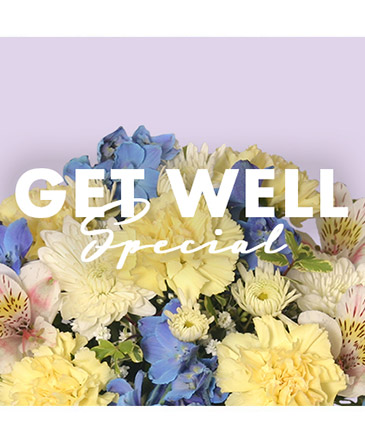 Get Well Special
Designer's Choice
These flowers are the perfect way to say, "Get well soon!" Show them you care with beautiful flowers designed by our expert florists. This arrangement is sure to put a smile on their face when they need a little something to lift their spirits when they're feeling sick!
Hospitals and Health Care Providers in Our Delivery Area:

| Name | Address | Phone |
| --- | --- | --- |
| California Retina Associates | 1452 S La Brucherie Rd Suite A El Centro, CA. 92243 | (760) 352-7755 |
| El Centro Regional Medical Ctr | 1415 W Ross Rd El Centro, CA. 92243 | (760) 339-7100 |
| Valley Convalescent Ctr | 1700 S Imperial Ave El Centro, CA. 92243 | (760) 352-8471 |
| Imperial Oasis | 590 W Main St Brawley, CA. 92227 | (760) 344-7060 |
| Pioneers Memorial Healthcare | 207 W Legion Rd Brawley, CA. 92227 | (760) 351-3333 |
| Royal Convalescent Hospital | 320 Cattle Call Dr Brawley, CA. 92227 | (760) 344-5431 |
| Valley Inn | 708 E 5th St Holtville, CA. 92250 | (760) 356-1262 |
Whether you're under the weather or down in the dumps, CYNTHIA'S FLOWER CONNECTION has just the cure! Flowers never fail to lift spirits, and who needs it more than someone who is feeling sick? Let us hand deliver your special get well gift to any local hospital or home. Get well soon gift baskets are also available and can be filled with great snack items for those who need their bed rest. Need to send flowers to a sick loved one out of the area? Give us a call, we can do that too!